Anthony + Kathrin | North Stradbroke Island Wedding
The rugged yet stunning landscape of North Stradbroke Island is one of my favourite destinations. It's both simple and dramatic at the same time, stunning in all weather.
Anthony and Kathrin exchanged their vow with the cliffs of Point Lookout as their backdrop, holding hands throughout their emotional, heartfelt ceremony.
Afterwards, we took a drive to Cylinder Beach, a place where Anthony spent many a childhood holiday. I wonder if as a child climbing the rocks all those years ago, he ever thought he would be returning with the love of his life, on his wedding day. After spending time with this couple just a few weeks before at their New Farm Park engagement shoot, I was so excited to capture the start of their new adventures together as husband and wife.
Anthony and Kathrin, it was an absolute pleasure capturing your day. To your friends and family who were so welcoming and wonderful to work with, a heartfelt thanks to them also.
This is your story xxx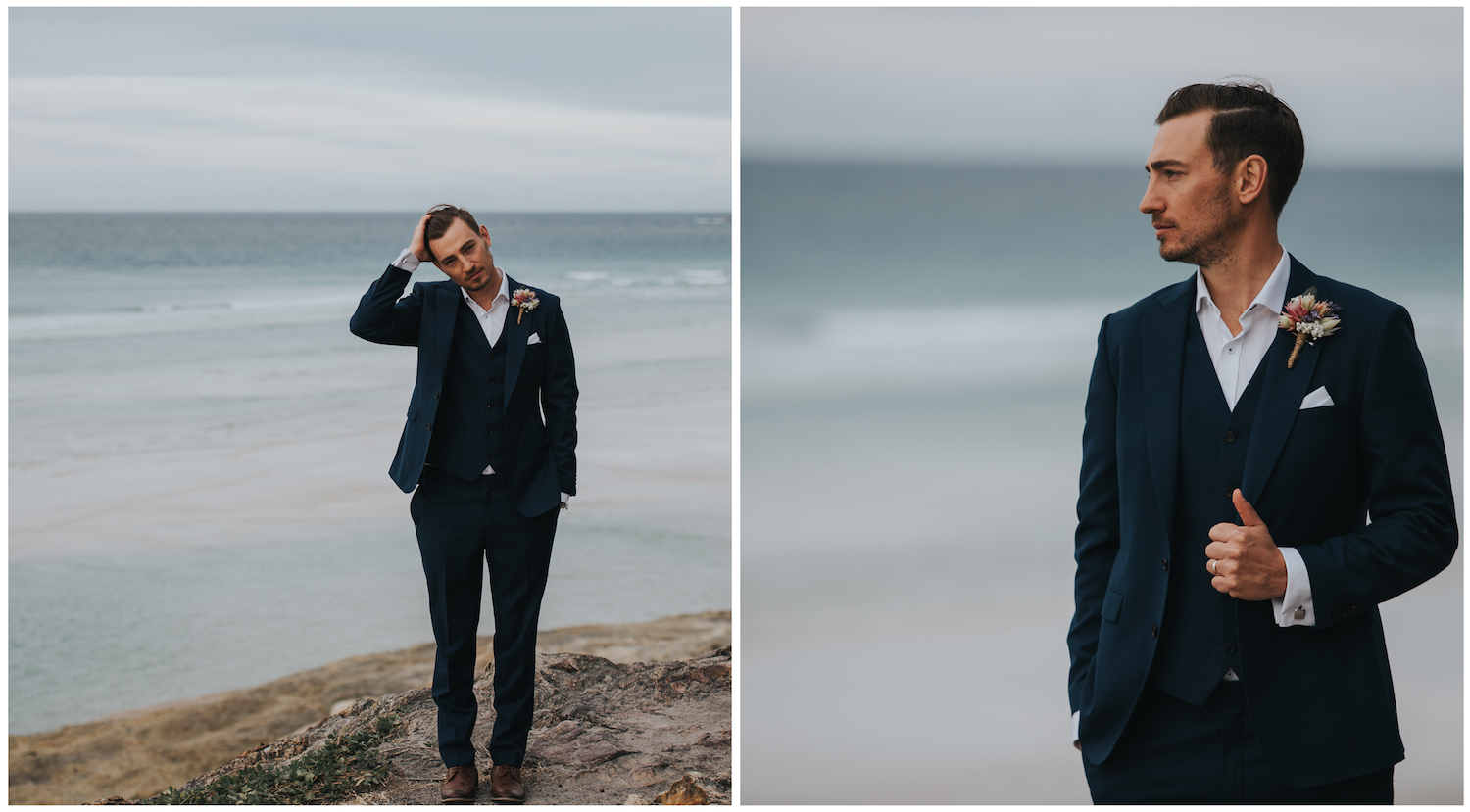 wedding
Danielle Smith
brisbaneweddingphotographer, brisbaneweddingphotography, weddingphotographybrisbane, weddingphotographerbrisbane, stradbrokeislandphotography, stradbrokeislandphotographer, stradbrokeislandwedding, stradbrokeislandweddingphotography, stradbrokeislandweddingphotographer, islandwedding, destinationweddingphotographer, destinationweddingphotography, bestbrisbaneweddingphotographer, bestbrisbaneweddingphotography, couplegoals, couplesinlove, justmarried, newlyweds, mrandmrs, pointlookoutwedding, cylinderbeach, barefootbride, graceloveslace, weddingdress, islandweddingvenue, islandweddingportraits, weddingportraits, bestweddingphotographerbrisbane, bestweddingphotographybrisbane, naturallightweddingphotography, naturallightphotographer, naturallightphotography, candidmoments, candidweddingphotographybrisbane, candidweddingphotography, candidweddingphotographer, weddingalbum, fineart, fineartprints, love, memoriesforever, light, lifestyle, lightsmithimages, realweddingbrisbane, realweddingstradbrokeisland, weddinginspirationbrisbane, weddinginspiration, islandweddinginspiration
Comment