Amanda + Noel-Shaun | Brisbane Wedding Photography
Last December for her birthday, I surprised my wife with a sunset helicopter tour. The two weeks between booking the experience and the reveal were excruciating and keeping a secret from my wife definitely added a few grey hairs to the collection.
January 2018 and after months of planning, Amanda and Noel-Shaun surprised their engagement party guests with a wedding. As night fell on their rooftop location, Amanda's dress sparkled brightly, the perfect match to her contagious smile.
After the ceremony, Amanda and Noel-Shaun stood together, husband and wife, and gave a heartfelt thanks to their guests. Then, gripping hands tightly and with reassuring looks at one another, they proudly announced a second surprise - that they were in fact, expecting.
Embraces, tears, shouts of joy. So much to goodness to celebrate on this clear summers evening.
I know the burden of keeping this a secret from friends and family was tough, so it's not just a congratulations that are in order, but a massive kudos in pulling this beautiful moment off.
Amanda and Noel-Shaun, I can't thank you enough for inviting me to capture your evening. This is your story xxx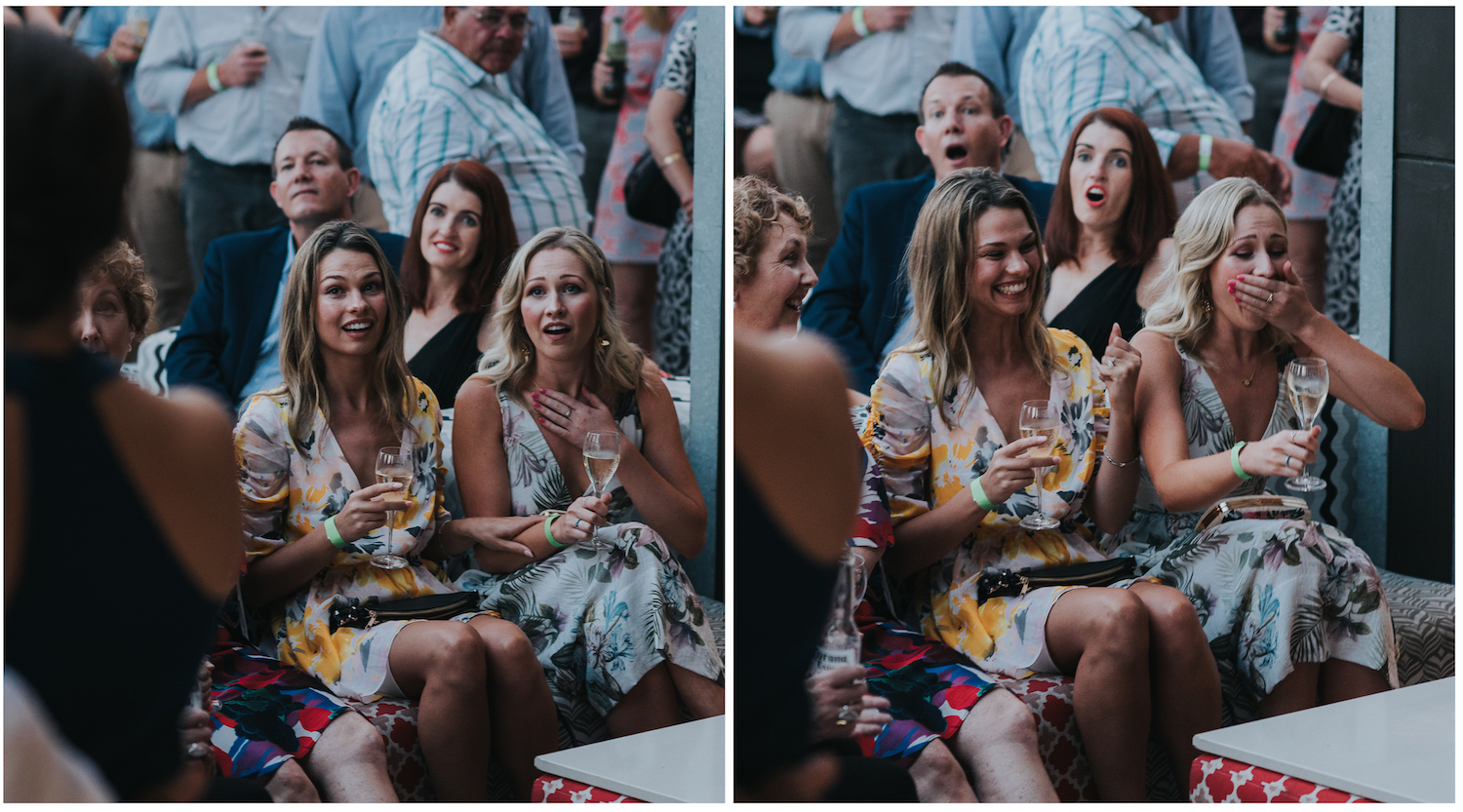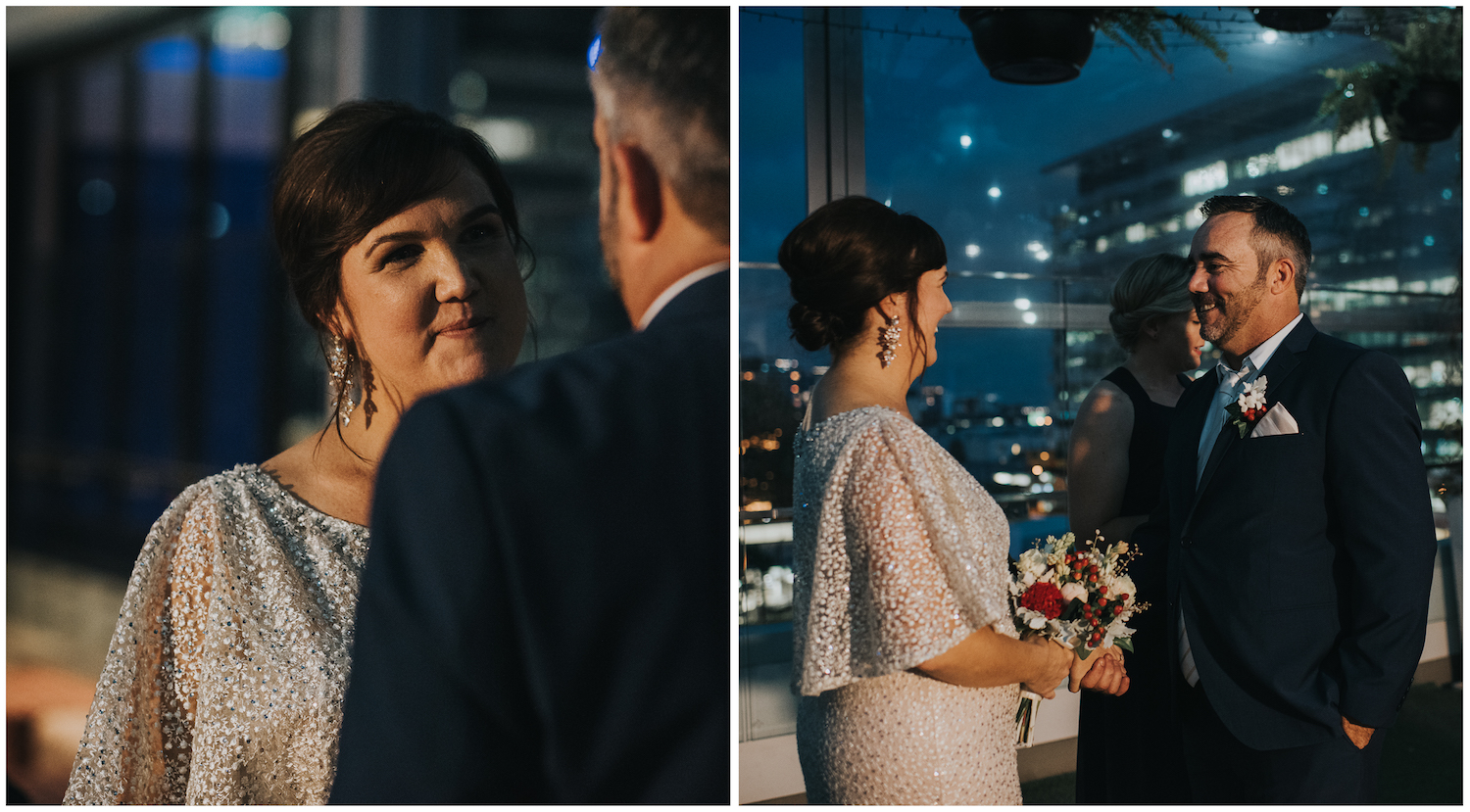 I love all weddings but for those who do things just a little bit differently - you guys have a special place in my heart. I still limited availability for 2018 and am now accepting bookings for 2019 so if you plan on getting hitched, get in touch - I'd love to hear from you!
wedding
Danielle Smith
brisbaneweddingphotography, brisbaneweddingphotographer, brisbanesurprisewedding, brisbanesurpriseweddingphotography, brisbanesurpriseweddingphotographer, brisbaneelopementphotographer, brisbaneelopementphotography, weddingphotographybrisbane, weddingphotographerbrisbane, surpriseweddingphotographybrisbane, surpriseweddingphotographerbrisbane, elopementphotographybrisbane, elopementphotographerbrisbane, surprisewedding, engagementpartyphotography, uponconstance, tryphotelbrisbane, fortitudevalley, brisbanecbd, rooftopwedding, rooftopweddingphotos, nighttimeweddingceremony, nightweddingceremony, nighttimewedding, naturalweddingphotography, naturalweddingphotographer, candidweddingphotography, candidweddingphotographybrisbane, candidweddingphotos, brisbaneweddingvenue, brisbaneweddingdress, brisbanewedding, realweddingbrisbane, realcouplesbrisbane, brisbanebrides, brisbanebridal, firstglance, firstlook, firstlookweddingphotos, bestweddingphotographerbrisbane, bestweddingphotographybrisbane, lightsmithimages
Comment