Kirbie + Kirsty | Walkabout Creek Wedding
Just over three years ago, I met Kirbie at a local Nandos and listened as she described in detail, her plans to pull off a surprise proposal to her girlfriend Kirsty. The way she spoke of Kirsty - as though her body was electrically charged at the thought of her, her words of adoration pouring out in fast, frantic conversation.
A week later, the proposal came off without a hitch. The love between this couple was obvious in every look, touch and kind word to one another.
It was an afternoon of the most immense emotion and celebration, and yet there was what felt like an inevitable, underlying frustration and disappointment hanging over us. The reality of the time was that marriage equality in Australia did not exist and the dreams of their wedding day - at a time when dreams of their wedding day was all they wanted to discuss - were stifled, quashed.
After what was an emotional, turbulent, sometimes inspiring, mostly hurtful marriage equality debate, the marriage law in Australia finally changed. Kirbie and Kirsty could finally make the plans they dreamt of and when their day arrived, the gravity of this milestone was not lost on anyone who witnessed their vows.
Today, marriage equity is not something I take for granted. Each wedding I shoot - when I hear the renewed definition of marriage law in Australia, I still celebrate inwardly. Often, guests celebrate outwardly - clapping, cheering, sighs of relief. I wonder whether there will come a time - in generations to come - when couples won't comprehend what it felt like to get engaged, just as Kirbie and Kirsty did, and not be able to know whether marriage, a wedding day, would be a reality.
Kirbie and Kirsty. It has been an honour capturing your love story. It has been an honour getting to know you both better as we kept in touch over the three years it took for your wedding dreams to become a reality. It was an honour to finally, document your wedding day. You were destined to be together.
This is your story xx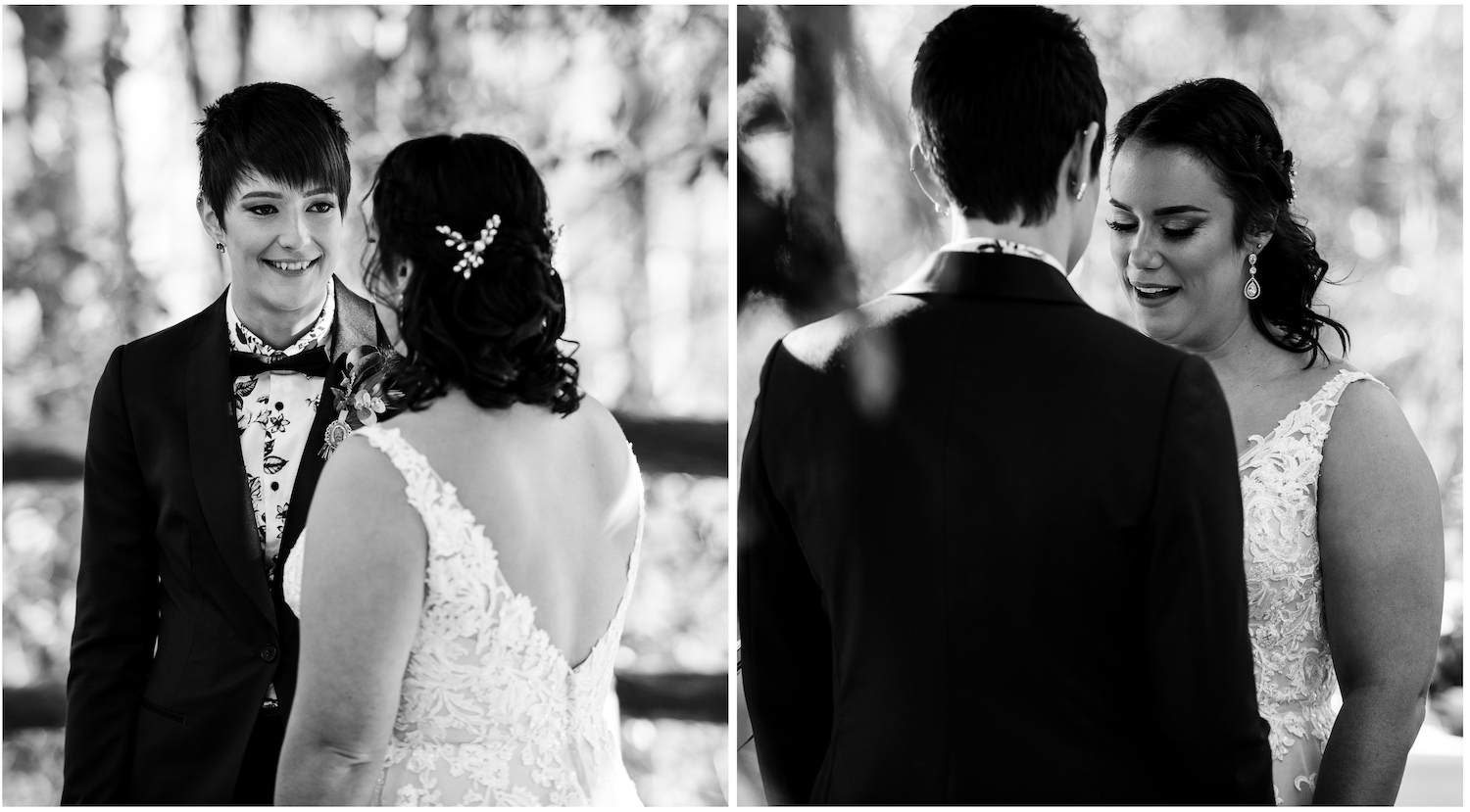 Now taking bookings for 2020 so if you or someone you know is getting married, I'd love to hear from you - just drop me a line below!
wedding
Danielle Smith
brisbaneweddingphotographer, brisbaneweddingphotography, bestbrisbaneweddingphotographer, bestbrisbaneweddingphotography, samesexwedding, samesex, lesbianphotographer, lesbianphotography, inclusiveweddingphotography, inclusiveweddingphotographer, inclusivephotography, inclusivephotographer, loveislove, marriageequality, twobridesarebetterthanone, walkaboutcreek, samesexweddingphotographer, samesexweddingphotography, samesexphotographerbrisbane, samesexweddingphotographybrisbane, mrsandmrs, brisbanebridal, queenslandbrides, walkaboutcreekwedding, brisbaneweddingvenue, brisbaneweddingdress, lightsmithimages
Comment