Elle + Davis | Osteria Casuarina Wedding
There are signs that some people are just meant to be.
I people watch a lot and when you do that, you pick up on the subtleties of love. The way fingers linger just that bit longer on exposed skin, bodies as though by some magnetic force find one another to press against - even if just for a second - and eyes take that moment longer to avert. A connection demonstrated both physically and emotionally, as though there are forces beyond their control. They just work, things just fall into place, when they are together.
The first photograph I ever took of Elle and Davis remains one of my favourites. I was shooting the wedding of their friend and during speeches - as I scanned the guests for reactions - I spotted a couple in the crowd that made my heart skip a beat. Elle nestled into Davis, her chin resting on his shoulder and whilst they were intently listening and reacting to the speeches, it was as though they were simultaneously alone in their own world. Had I known then that one day I would be capturing their very own love story, I would have burst with gratitude and joy.
Connection was a powerful through-line on the day Elle and Davis married. Getting ready together in the same property - separate floors, but still close to one another. Fingertips touching throughout their ceremony. Eyes locked during their portraits, walking in sync with one another, making each other laugh - really laugh - throughout. As the sun made its descent, a storm rose on the horizon and as the wind whipped their hair, Elle's dress bending around her legs, it was as though a stillness was created in their embrace, protecting them from the elements. Later that night, surrounded by guests - this time, their guests - they once again appeared to simultaneously exist in that world of their own.
This story is nothing more than a celebration of an incredible love. A triumph of two people who are just meant to be.
Elle, Davis - I feel so blessed to have crossed paths with you both. This is your story xx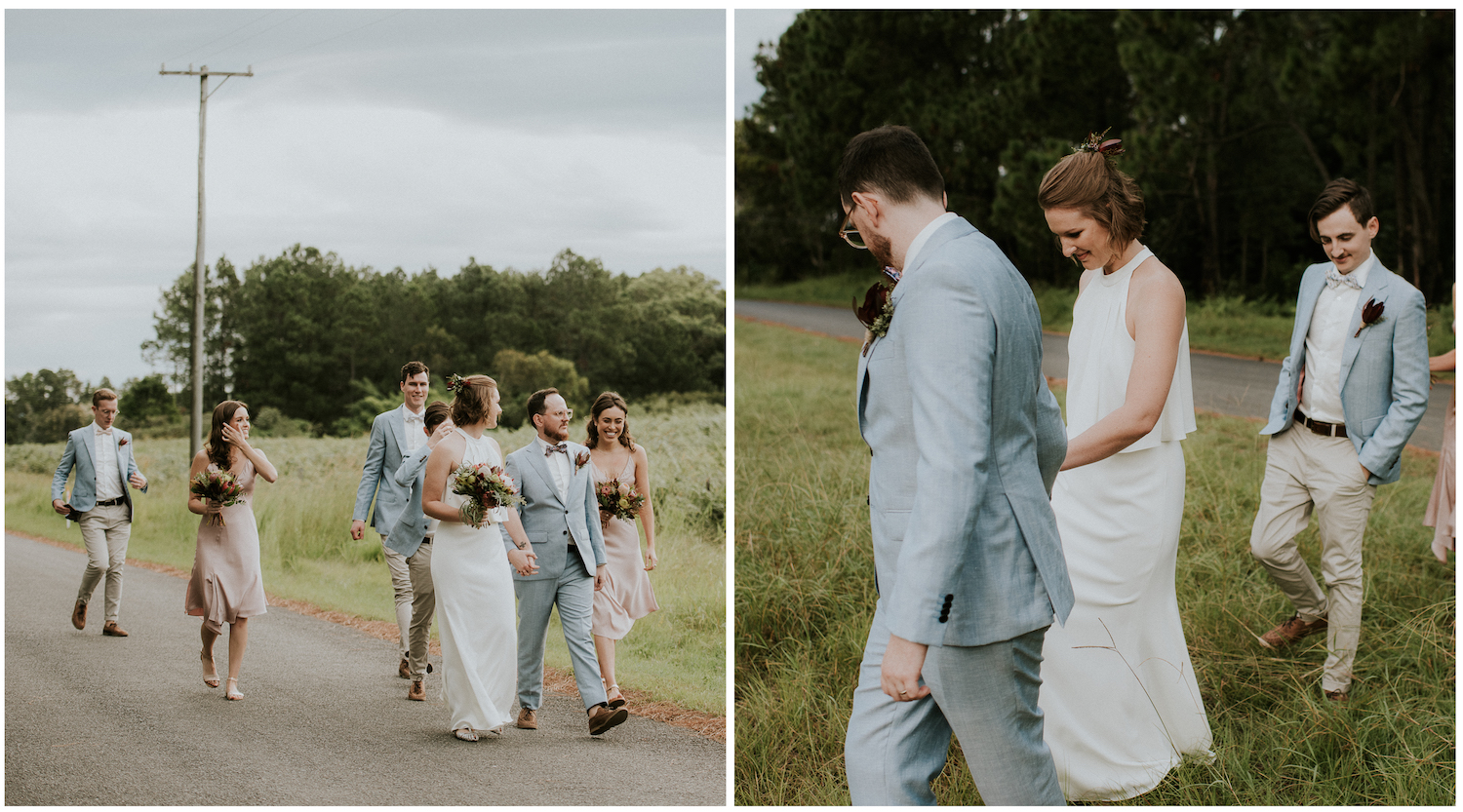 If you are interested in wedding photography collections or just hitting somewhere beautiful for an hours' couples shoot, get in touch and tell me more. I'd love to hear from you.
wedding
Danielle Smith
brisbaneweddingphotographer, brisbaneweddingphotography, tweedcoastweddingphotographer, tweedcoastweddingphotography, osteriaweddings, tweedcoastwedding, tweedcoastweddingvenue, brisbanebridal, bestbrisbaneweddingphotographer, bestbrisbaneweddingphotography, naturalweddingphotography, naturalweddingphotographer, momentsovermountains, naturallightphotographer, inclusiveweddingphotography, inclusiveweddingphotographer, mrandmrs, justmarried, loveislove, realweddingbrisbane, beachwedding
Comment